MISCELLANEOUS COLLEGE INFORMATION:
FINANCIAL AID:
SCHOLARSHIPS:Scholarship Websites/Searches:
General Scholarships:
Check out Michigan's Dept of Treasury Student Financial Services Bureau for information on financial aid and college access. Website: www.michigan.gov/mistudentaid. The office may also be reached by phone at 1-888-4-GRANTS (888-447-2687).

Various scholarships are available through www.studentscholarships.org. For their most recent newsletter, go to www.studentscholarships.org/newsletter.php.

T.E.A.C.H. Early Childhood MICHIGAN Scholarships.
Various scholarships available to providers who are currently working in the early childhood field. Scholarship money is available for tuition, books, travel and release time. Scholarships: Building Foundations Scholarship, CDA Assessment Scholarship, Part-Time Associate's Degree Scholarship, Associate's Degree Scholarship, and Bachelor's Degree Scholarship. For more information on how to qualify, call or write: TEACH Early Childhood MICHIGAN MiAEYC, 839 Centennial Way, Ste 200, Lansing, MI 48917-9277. 866-648-3224. www.MiAEYC.org.

UNIGO - Just for Counselors. Various scholarships and deadlines. Please visit the website https://www.unigo.com/scholarships/ourscholarships
for more information.

No Deadline
High School STEM Scholarship for Aspiring Commercial Drone Pilots. The scholarship is for attending the Drone Pilot School's remote test prep course ($299). Must be a current high school student, at least 16 years old and live in the U.S. There are an unlimited number of scholarships available, but only the first 100 students accepted will also have their FAA Part 107 testing fee (about $150) covered. The goal of the scholarship is to support high school students who ar serious about becoming a certified drone pilot by helping them prepare for the FAA's Part 107 test. For more information, please visit the website: https://www.dronepilotgroundschool.com/

February 7, 17 or 24, 2018 - Required Tech Talk Training Seminar
April 12, 2018 - Project Submission Deadline
Student Leadership Services (SLS) Technology Contest. $750 prize awarded in each of the following categories: Videography, Photography, Graphics Design, Mobile Gaming. Tech Talk training sessions are scheduled in various locations on the three dates listed above; be mindful - there are registration deadlines for these sessions. A flyer is available by clicking the link below or you can go to the Student Leadership Website: www.slsToday.org. For quick and easy registration, text 248-462-9995 with your name, school and seminar date. You can also register by:
mail: SLS, 1150 Scott Lake Rd, Waterford, MI 48328
email: dmf@SLStoday.org
fax: 248-706-0750
SLS "Tech Talk" Flyer & Registration Form


February 22, 2018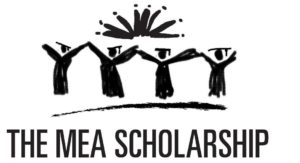 2018 Michigan Education Association Scholarship. Open to high school seniors or current college students who are dependents of an MEA member or MEA-retired member in good standing. The application is available at www.mea.org/mea-scholarship. The application can be filled out online, but must be printed, mailed and received by the MEA by the deadline. Questions can be directed to Barb Hitchcock at 517-333-6276.

February 28, 2018
Community Choice Credit Union Foundation Scholarship. Twenty scholarships to be awarded, $5000 each. Open to graduating high school seniors at any Michigan high school who will be attending a 2- or 4-year Michigan college or university. This scholarship program supports local students who want to build their lives and careers in Michigan. Scholarship winners pledge to use their education to Give Big in Michigan. Click MichiganScholarship.com for more information and to begin the online application. Application deadline is February 28, 2018.

March 2, 2018
2018 Metropolitan Detroit Bureau of School Studies Annual Scholarship. $1000. Applicant must intend to enroll at one of the following member colleges/universities: Henry Ford College, OCC, Oakland University, WCCCD, Wayne State University. Click here for the 2018 Metro Bureau Scholarship Application or hard copies are available in SLHS Student Services. Completed applications can be faxed to 313-577-8278, emailed to pdenson@wayne.edu or daberger@wayne.edu, or mailedto 391 College of Education, Wayne State University, Detroit MI 48202. Applications must be submitted or postmarked by March 2, 2018.

March 15, 2018
Washtenaw Community College: High School Excellence Scholarship. $3000 ($1500 each semester). Open to 2018 graduates of any high school (including homeschool graduates) who have fall admission to WCC; must be enrolled full-time (12 credit hours) each semester. Scholarship selections will be based on demonstrated excellence in any area such as classes, community activities, sports, art or overcoming obstacles to achieving a dream. Interested applicants should begin by applying to WCC at wccnet.edu/apply. From there, you will receive information from WCC instructing you how to set up your netID so you can apply for scholarships at WCC HS Scholarships.

March 23, 2018
MSU Alumni Club of Oakland County. $2000 non-renewable award. Open to Oakland County high school seniors who have been accepted for study and plan to attend MSU for the 2018-19 school year. Student are encouraged to apply online at http://msuoakland.com/scholarship; paper applications are available in Student Services; electronic copies can be obtained by emailing Helen Dyke at HelenDon1@gmail.com. Applications must be postmarked no later than March 23, 2018 and sent to: Helen J. Dyke, Scholarship Committee - MSU, 34746 Valley Forge, Farmington Hills, MI 48331.

April 1, 2018
The Donovan Xavier Baker Scholarship. Award of $2500 . Applicants must be an African-American male, ages of 17-22 years, and must reside in Wayne, Oakland or Washtenaw County. Must have plans to attend a 2-year college or 4-year university, trade or technical school. The application is available by clicking Donovan Xavier Baker Scholarship Application, in Student Services, or at the scholarship website, www.thedonovanxavierbakerscholarshipfund.com. Applications should be mailed to The Donovan Xavier Baker Scholarship Fund, PO Box 1407, Belleville, MI 48111. The completed application and essay must be received by April 1, 2018.

April 2, 2018
Michigan Retailers Association Scholarships. Nineteen scholarships will be awarded ranging from $1000-$2000. Open to students who are employed at a business that is a member of the Michigan Retailers Assn or who have parents employed at such a business. Students can apply online at Michigan Retailers Assn Scholarship - Online Application or call 800-366-3699 for an application. Questions can be directed to MRA or to International Scholarship and Tuition Services, which coordinates the competition for MRA, at 615-320-3149. Application submission deadline is April 2, 2018. For more information about the program, please contact Mrs. Schrauben at rschrauben@retailers.com or call 800-366-3699 ext 346.
April 9, 2018
Lusk Albertson LAunch Scholarship. Four scholarships awarded, each worth $2500. The Lusk Albertson Law Firm is committed to providing scholarships annually to deserving students who are graduating at the end of the current academic year. Winners of the LAunch Scholarship demonstrate high academic achievement, significant community involvement, and a personal commitment to excellence. Eligibility information and the online application can be found at www.LuskAlbertson.com/launch-scholarship. Completed applications must be submitted no later than April 9, 2018. The Lusk Albertson Law Firm is located at 409 E Jefferson, Fifth Floor, in Detroit, MI.

April 13, 2018
Brighton Area Firefighters Assn Fred Gillespie Public Safety Scholarship. $1000 awarded to one graduating high school senior from Livingston County high schools, Milford High School, South Lyon High School and South Lyon East High School. Applicants must be considering a career in fire services, emergency medical services, law enforcement or public administration. Applications are available in the SLHS Student Services office or by clicking BAFFA Scholarship Application. For questions, please contact Fire Marshal Rick Boisvert at rboisvert@brightonareafire.com. Completed applications must be postmarked or received by April 13, 2018.

April 22, 2018
2018 Student View Scholarships. Various scholarships available to high school seniors who plan to attend a 4-yr college, community/junor college or career school: One $4000 scholarship; two $1000 scholarships; ten $500 scholarships. Log in to Student-View Scholarship Application site and complete a 15-20 minute application survey about colleges in your area. Students are then automatically entered into a random drawing of all completed applications. Note: The Student-View scholarship program is sponsored by Student Insights, a market research firm helping colleges and universities communicate more effectively with high school seniors. For more information, log on to www.studentinsights.com. Questions can be directed to 724-903-0439 or contact@studentinsights.com.

May 1, 2018
Drone Technology Scholarship. Two $1000 awards available to two U.S. undergraduates who have an interest in pushing the drone inductry forward. The only eligibility requirement is that the applicant be enrolled in a U.S. college or university at the time of receiving the award. High school seniors are eligible to apply. To learn more and to apply, go to http://www.dronepilotgroundschool.com/scholarship. The application deadline is May 1, 2018.