MISCELLANEOUS COLLEGE INFORMATION:
FINANCIAL AID:
SCHOLARSHIPS:Scholarship Websites/Searches:
General Scholarships:
Check out Michigan's Dept of Treasury Student Financial Services Bureau for information on financial aid and college access. Website: www.michigan.gov/mistudentaid. The office may also be reached by phone at 1-888-4-GRANTS (888-447-2687).

Various scholarships are available through www.studentscholarships.org. For their most recent newsletter, go to www.studentscholarships.org/newsletter.php.

T.E.A.C.H. Early Childhood MICHIGAN Scholarships.
Various scholarships available to providers who are currently working in the early childhood field. Scholarship money is available for tuition, books, travel and release time. Scholarships: Building Foundations Scholarship, CDA Assessment Scholarship, Part-Time Associate's Degree Scholarship, Associate's Degree Scholarship, and Bachelor's Degree Scholarship. For more information on how to qualify, call or write: TEACH Early Childhood MICHIGAN MiAEYC, 839 Centennial Way, Ste 200, Lansing, MI 48917-9277. 866-648-3224. www.MiAEYC.org.

UNIGO - Just for Counselors. Various scholarships and deadlines. Please visit the website https://www.unigo.com/scholarships/ourscholarships
for more information.


No Deadline
High School STEM Scholarship for Aspiring Commercial Drone Pilots. The scholarship is for attending the Drone Pilot School's remote test prep course ($299). Must be a current high school student, at least 16 years old and live in the U.S. There are an unlimited number of scholarships available, but only the first 100 students accepted will also have their FAA Part 107 testing fee (about $150) covered. The goal of the scholarship is to support high school students who ar serious about becoming a certified drone pilot by helping them prepare for the FAA's Part 107 test. For more information, please visit the website: https://www.dronepilotgroundschool.com/


December 31, 2017
Free Speech Essay Contest. Winner receives a $10,000 scholarship; other scholarships will also be awarded. Open to high school juniors and seniors for the 2017-18 school year. Students must submit an essay between 800 and 1,000 words on the provided topic. To enter, visit THEFIRE.ORG/CONTEST. Entries are due by December 31, 2017; winners will be notified by January 31, 2018.

January 15, 2018
NALS of Michigan Scholarship. $1000. Open to high school seniors and eligible college students. Scholarship awarded to an individual enrolled in, or planning to enroll, in a school of advanced education pursuing a degree in the legal field. Information about the scholarship, as well as the application are available here for printing. Completed applications must mailed to: NALS of Michigan, Attn: Cynthia Taylor, Janet VandenBerg, NALS of Michigan Co-Chairs, 173 Bear River Rd, Petoskey, MI 49770. Postmark deadline = January 15, 2018.

January 19, 2018
Twelve scholarships available through the University of Michigan Club of Greater Detroit for incoming freshmen at the University of Michigan for Fall 2018. Online applications are available through the website www.umclubgreaterdetroit.org. Questions should be directed to scholarships@umclubgreaterdetroit.org. Application deadline: 5:00pm, Friday, January 19, 2018.

January 31, 2018
The Princeton Prize in Race Relations. $1000. Open to high school age students who are helping to improve race relations in their schools or communities. Award includes an all-expenses paid trip to Princeton University to attend the Princeton Prize Symposium on Race. Apply online or by mail. For more information or to request an application in the mail visit Princeton's website pprize.princeton.edu, email pprize@princeton.edu, call 800-742-1036.

February 5, 2018
UM-Dearborn Alumni Legacy Scholarship. Open to graduating high school seniors. Applicants must have a relationship to a graduate of the UM-Dearborn (child, sibling, grandchild, spouse, stepchild, niece, nephew, cousin). For complete application information and criteria, please visit https://umdearborn.edu/alumni/alumni-benefits/alumni-legacy-scholarship. Additional contact information: 248-204-9361; msanticchia@uhy-us.com; fax 248-355-1084. Send all application materials to Michigan-Dearborn Alumni Legacy Foundation, 27725 Stansbury, Ste 200, Farmington Hills, MI 48334. Complete applications must be received on or before February 5, 2018.

February 22, 2018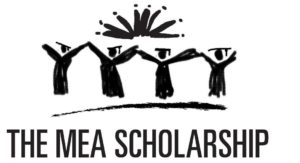 2018 Michigan Education Association Scholarship. Open to high school seniors or current college students who are dependents of an MEA member or MEA-retired member in good standing. The application is available at www.mea.org/mea-scholarship. The application can be filled out online, but must be printed, mailed and received by the MEA by the deadline. Questions can be directed to Barb Hitchcock at 517-333-6276.